Coffee done RIGHT!
Please join us daily for a cup of Conservative Brew, where your political views are shared and our topics are roasted with conservative wisdom and humor.
Starting with specialty craft coffee, our vision is to cultivate a community of politically conservative clientele both online and in stores around the world. We not only leverage our platform for conservative education and debate, we also initiate and facilitate liberal satire. Our values are prioritized as God > Family > Country and through all we do, we hope that you are touched by the Love of Jesus.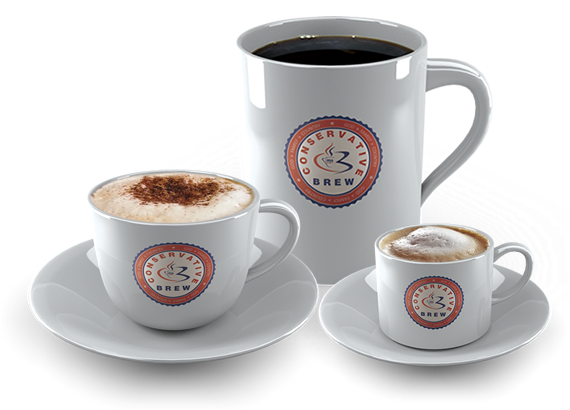 Share the Love
"To anger a conservative, lie to them.
To anger a liberal, tell them the truth."
– Theodore Roosevelt –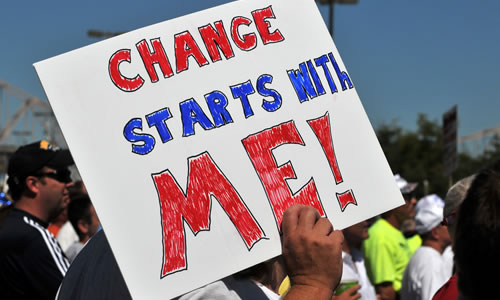 Coffee done right! In addition to the freshest coffee we foster community and initiate conversations that highlight the wisdom of conservatism.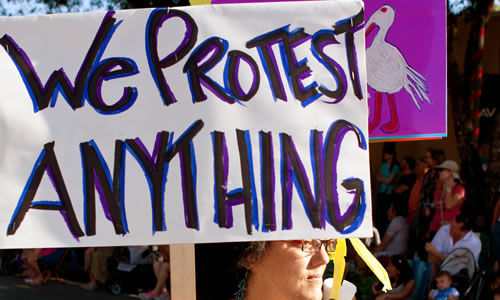 Enjoy the brouhaha, or as we like to call it the brew-haha. The ignorance of liberalism is fodder for humor. Enjoy our wisecracks and comedic banter at the expense of our liberal friends. 
Time for coffee … and a new sweater!
"Can people tax themselves into prosperity?
Can a man stand in a bucket and pick it up by its handle?"
– Winston Churchill –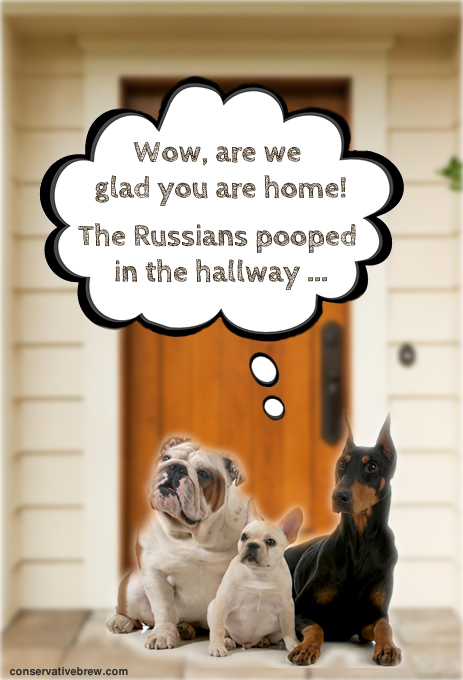 Having fun at the
expense of liberals
Welcome to Conservative Brew!
I'm Dave Peltier, Founder/CEO.
As you will soon find out, I enjoy not only poking fun at liberal positions and ideologies, I also like to draw attention to the wisdom of Conservative thought.
I firmly embrace essential conservative values which I prioritize God>Family>Country.  These essential values drive the virtues of love, common sense, a sense of justice, temperance and the courage to live by them.
With this venture we'll not only be highlighting current events, we'll also be recognizing time tested truths as they relate to the Bible, political discussion and life in general.  The conversations, debates, wisecracks and banter are not meant to hurt our liberal friends, they are meant educate, entertain and bring together our conservative family.  Ultimately, we realize people will find offense with our content and because we have little regard for the notion of political correctness we hope these people see their folly and search for a new organization and leadership.
Conservative Brew provides this venue.
LIBERALS
"Liberals claim to want to give an honest hearing to others views, but then are shocked and offended to discover there are other views."
– William F. Buckley, Jr. –

Fresh Roasted
Coffee Beans
Delivered
We craft roast, high-end specialty beans at Conservative Brew and publish tasting notes (similar to wine) on each batch label. Unlike Wine and Spirits that get better with age, coffee beans are best served days after roasting. For the optimum experience, ensuring your beverage is at its peak freshness and is most flavorful, we encourage you to order your roasted beans most frequently.  You have the option of receiving fresh roasted coffee beans weekly &  bi-weekly (or monthly if necessary.)
I'm a Christian, a conservative, and a Republican,
in that order.
It's Coffee Time America! 
You are encouraged to read our blog and subscribe to our daily email to get the Conservative Brew take on current events. You will find commentary and comics as well as wisecracks, jokes and banter about the latest liberal brouhaha.
The Highest End
Exceptional Coffee
We currently feature three exceptional coffees from Colombia. These coveted small batch, fresh roasted coffee beans are available with priority to our home-delivery subscribers. You will want to subscribe to regular home delivery so that you can explore, discover, and impress your friends.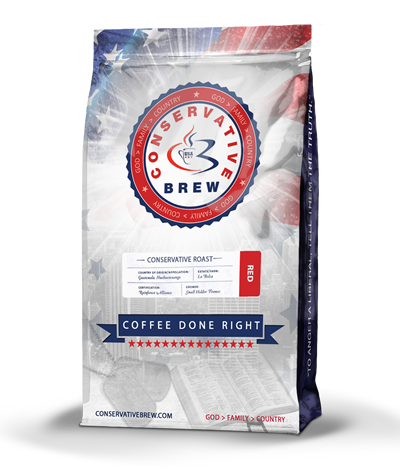 – Red –
Conservative Roast
COLOMBIAN
Huila
Light to Medium Roast
ASOPCAFA Cooperative
Organically Grown
Tasting Notes
Watermelon
Cane Sugar
Tangerine
Lavender
Bright
Juicy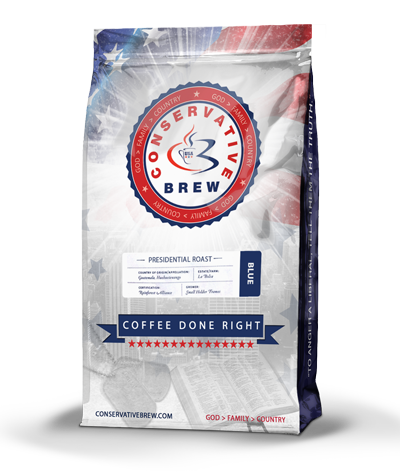 – Blue –
Presidential Roast
NEPAL
Lekali Estate
Light Roast
Elite Single Estate
Organically Grown
Tasting Notes
Apricot
Cream
Very Sweet
Red Pepper
Tomato
Unique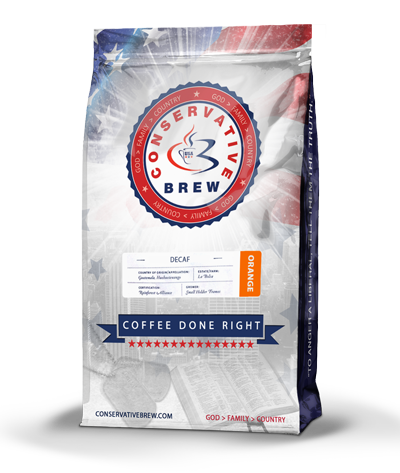 – Orange –
Decaffeinated
COLOMBIAN
Planadas, Tolima
Medium Roast
ASOATA Farms
Mountain Water Select
Organically Grown
Tasting Notes
Sugar Cookie
Molasses
Walnut
Plum
Perfumy
Fresh Roasted Coffee
Subscribe for weekly, bi-weekly,
or monthly delivery.
Products & Gifts
Find products for yourself and
gifts for friends and family.